OUR BLOG
Get the latest about holistic mind and body wellness, straight from our blog.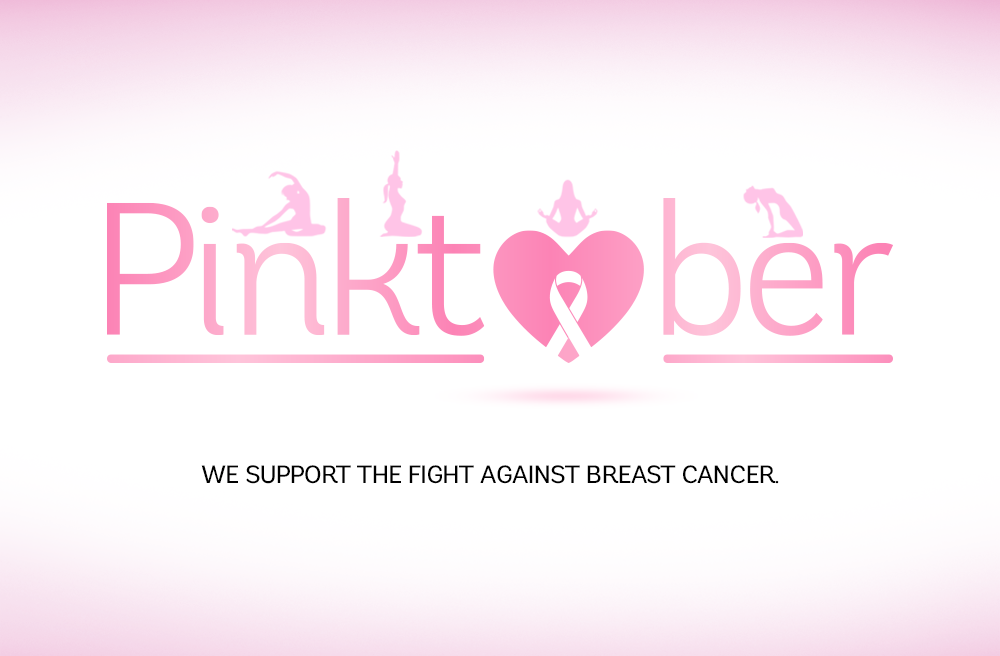 Oct 2017
Pinktober & Wellness
Diva comments
October is PINKTOBER!   Known as the Breast Cancer Awareness Month.
It is the month where special attention is given to Breast Cancer by supporting research and educating women about prevention, diagnosis, treatment and cure. As a spa, it is a social responsibility to raise awareness about breast cancer and to educate women on the importance of regular screening, adopting a healthy lifestyle & pursing wellness for a better life.
Life is all about choices.  The lifestyle you choose to adopt can greatly affect your chances of developing cancer. So, if you are concerned about cancer prevention small changes in your lifestyle will make a difference.
Without any doubt eating a well-balanced diet based on veggies, fruits and whole grains, regular exercise, limiting alcohol intake and avoiding tobacco are all the right steps to minimize the risk of developing cancer. Regular screening mammogram is extremely important as it is the best method to detect breast cancer in women.  Early detection increases the chances of survival.
Another important factor is STRESS, which is sometimes referred to as the silent killer. Some studies indicate that stress affects the immune system hence it might indirectly increase the risk of cancer, specifically breast cancer.  Stressful situations can sometimes encourage less healthy choices such as smoking, overeating or consuming more alcohol all of which can lead to cancer. Hence it is important to manage stress.
Physical activity, yoga classes and meditation all help in managing stress.  Regular spa visits will boost your physical immunity and will positively impact your psychological health.
All types of body massages increase blood circulation, reduce blood pressure and relief stress. Treatments such as facials and hammams will leave you feeling revitalised, whilst reflexology will aid in the body's natural healing process. Especially for breast cancer patients, the spa serves as the perfect place to draw positive energy. A nail spa treatment, a makeover or freshly styled wig will brighten up the patient's day leaving them feeling revived and pampered. Spa visits and complimentary therapies allow you to relax and destress and enhance your body's well-being.
"Relax your body,
Calm you mind,
Renew your spirit."
Leave A Comment
Recent Activity

Warning: file_get_contents(https://api.instagram.com/v1/users/5667339378/media/recent/?access_token=5667339378.1677ed0.a69102baf4394bbaaea593de683c1618): failed to open stream: HTTP request failed! HTTP/1.1 400 Bad Request in /home1/tan5981k/public_html/wp-content/themes/diva_theme/template-parts/footer/instagram-box.php on line 5

Warning: Invalid argument supplied for foreach() in /home1/tan5981k/public_html/wp-content/themes/diva_theme/template-parts/footer/instagram-box.php on line 42

Facebook Like

Schedule An Appointment
Fill in your details to schedule an appointment and one of our representatives will give you a call within 24 hours.
Testimonials
Here's what our wonderful Divas have to say about us.

Stephanie
Excellent service with a smile. I wouldn't go anywhere else in Doha. Thank you ladies.

Yolanda
Nice set up, lighting and music. Will definitely come back again.

Noor
Excellent services; melted all the stress.

Kirsten
The staff make Diva Lounge one of the best spa's in Doha!! Thank you.

Deema Al Hajri
Diva Lounge you are the best than the rest. All the best. I will always come here. Thank you.

xxx Sheila
Beautiful spa with great therapists and the best hairstylist in town.

Kimberly, Indigo & Lulu
Gorgeous treatments, very relaxing and wonderful ladies at Diva.

Julie Myer
A very nice environment with great people. Amazing relaxing moments! Will come again. Thank you very much for your kindness.
For Instagram
Warning
: file_get_contents(https://api.instagram.com/v1/users/5667339378/media/recent/?access_token=5667339378.1677ed0.a69102baf4394bbaaea593de683c1618): failed to open stream: HTTP request failed! HTTP/1.1 400 Bad Request in
/home1/tan5981k/public_html/wp-content/themes/diva_theme/template-parts/footer/insta-box.php
on line
48
Warning
: Invalid argument supplied for foreach() in
/home1/tan5981k/public_html/wp-content/themes/diva_theme/template-parts/footer/insta-box.php
on line
55